A Trusted Vault For
Storing & Sharing NFTs
Manage Multiple NFTs In One Place, And Share Unique Digital Creations With People.
Receive Nfts From Anyone, And Expand The Digital Collection.
Keep Track Of NFTs On Multiple Blockchains Using The One-Stop Solution.
GOOGLE PLAY
APP STORE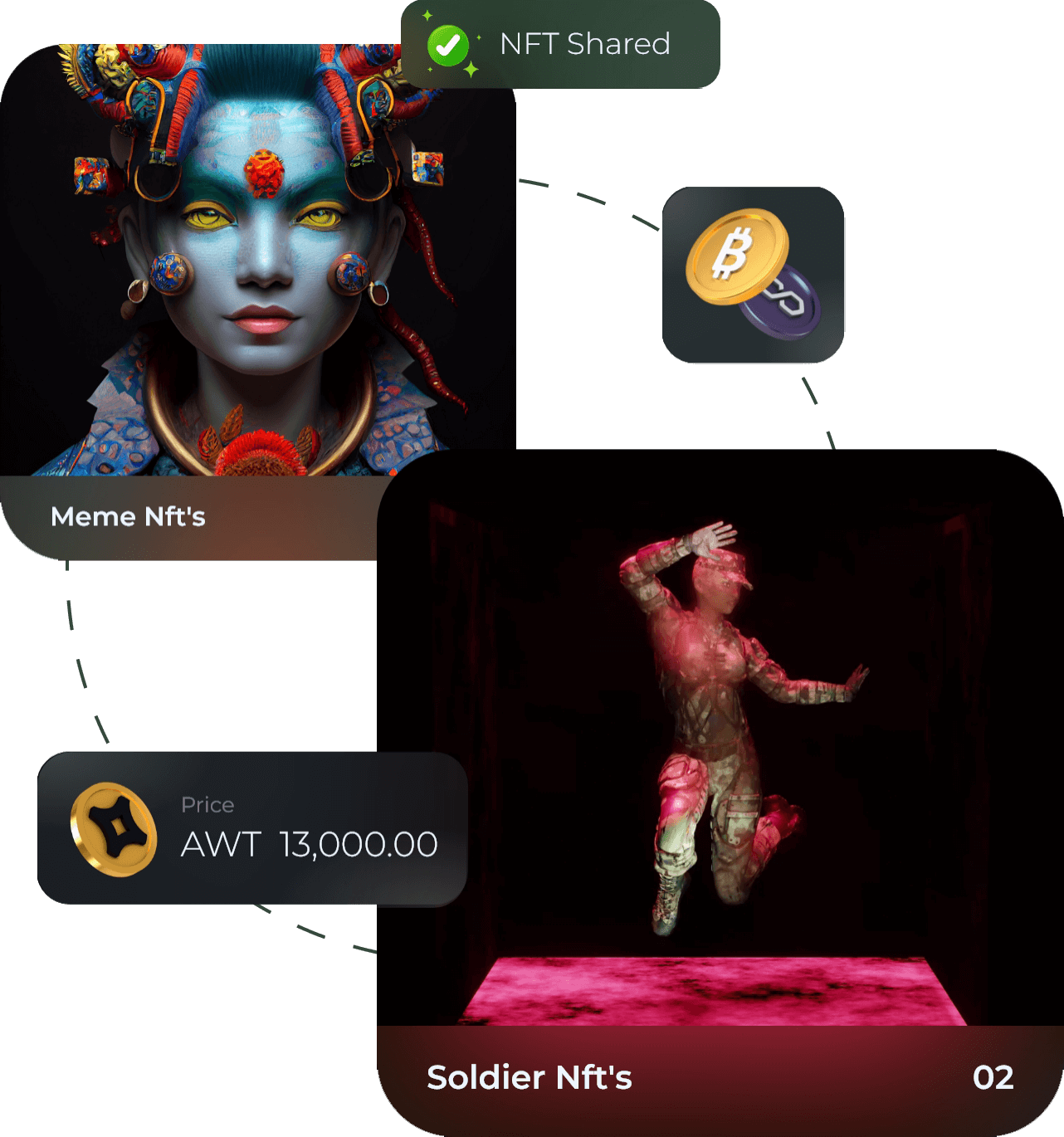 AnCrypto: A Platform For Adding, Receiving, &

Sharing Digital Assets
Make it easier than ever to add, receive, and share NFTs. No shuffling between multiple applications – do everything using one crypto wallet for NFT.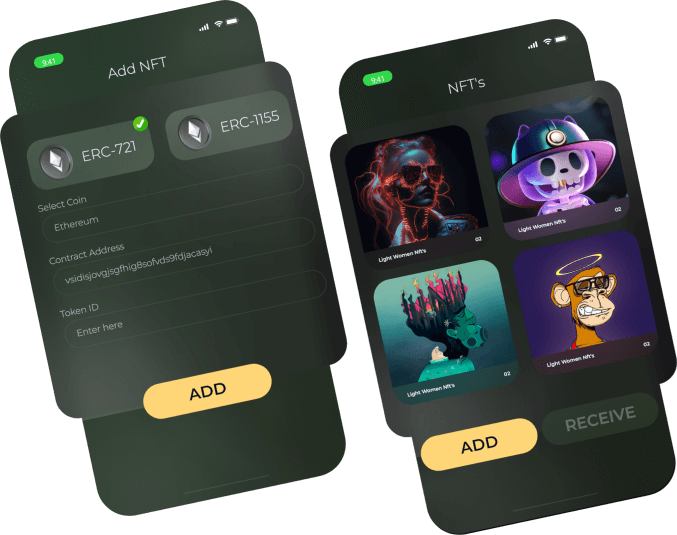 Add Favorite
NFTs
Add favorite NFTs, store them together, and keep track of everything in one place.
Tap On Add
Select The Blockchain
Enter Token Address And Token ID
Receive
NFTs
Receive NFTs from anyone and have unique digital assets added to the personalized NFT collection.
Use Public Address/ QR Code
Share It With Any NFT Holder On Any Social Platform
Get The Confirmation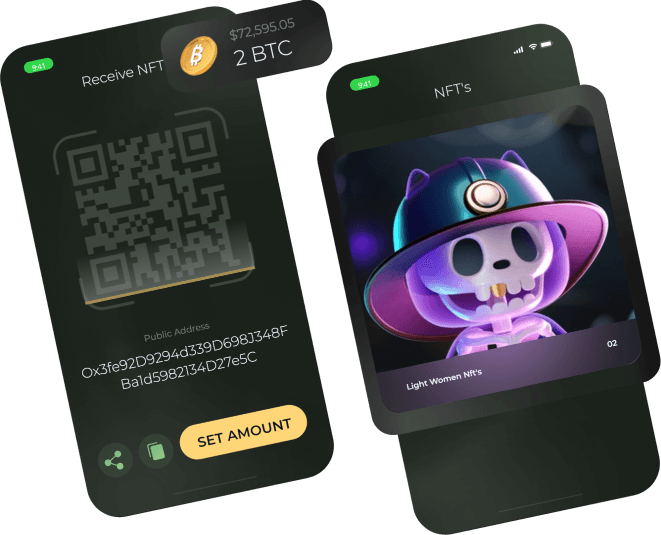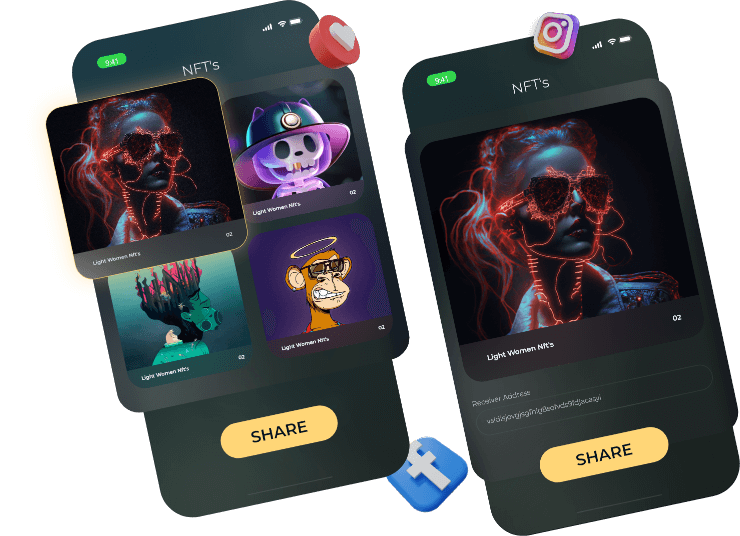 Share Digital Creations
With
The World
Share NFT with anyone in a matter of seconds, and spread the joy of creativity around the world.
Tap On NFT To Share
Enter The Receiver's Address
Built-In Blockchain Filter:
Streamline Your NFT Collections
Ease the pain of scrolling through endless NFT collections to find one- Use Blockchain filter to organize NFT collectibles, keep the track of every digital asset you have and upgrade the NFT experience.
Categorize NFT According To The Blockchain.
Find Any NFT In Seconds.
Easily Navigate The NFT Collection.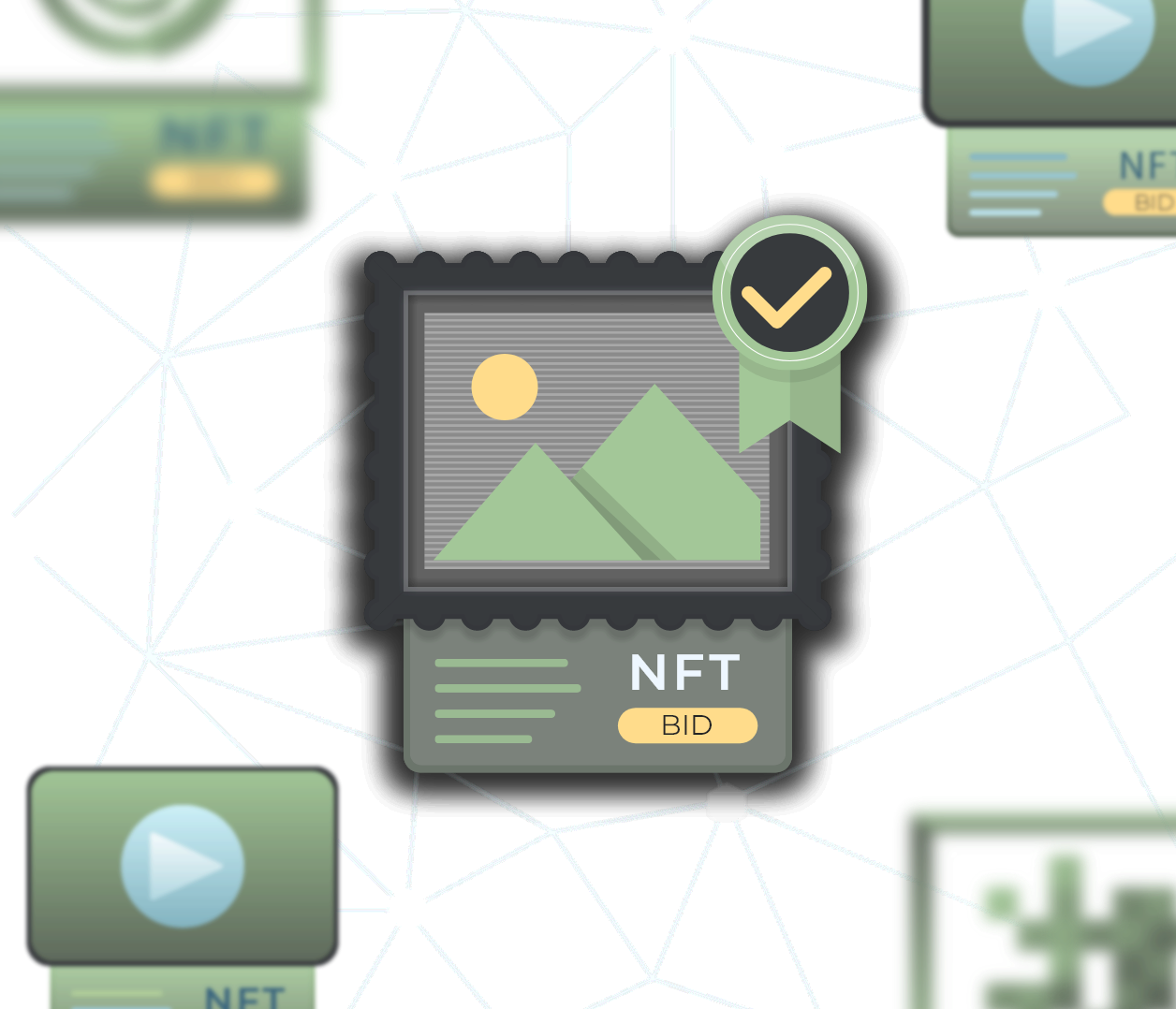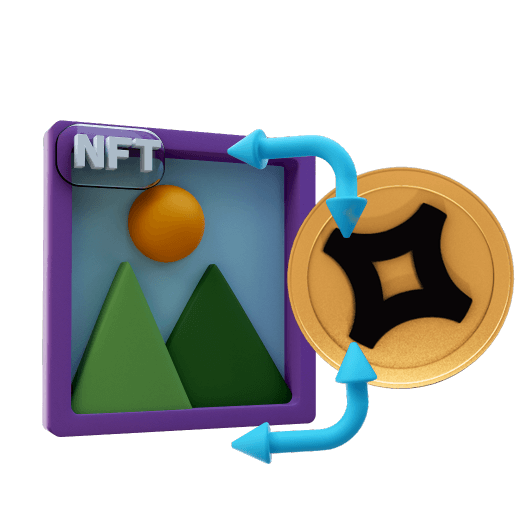 Discover
The Future Of NFT


With Ancrypto

AnCrypto is on the brink of something truly extraordinary, and it is going to be a game-changer for NFT holders.

Stay tuned to discover what the best NFT wallet has in store for you by staying tuned!
Your Exclusive Destination For
NFT Collection
AnCrypto believes that collecting NFTs is a holistic experience beyond buying and selling. Therefore, it brings a platform where anyone can easily manage the multichain NFT collection without stress. The wallet aims to build a thriving community of NFT enthusiasts with the same passion and provides a safe place for NFT collectors to connect and engage with each other for sharing NFTs – making it more rewarding.
Create an account on Crypto Wallet for NFT to ensure that your tokens continue to grow and get appreciated in upcoming years.
Don't Believe Us? Get The App & See The Difference!
GOOGLE PLAY
APP STORE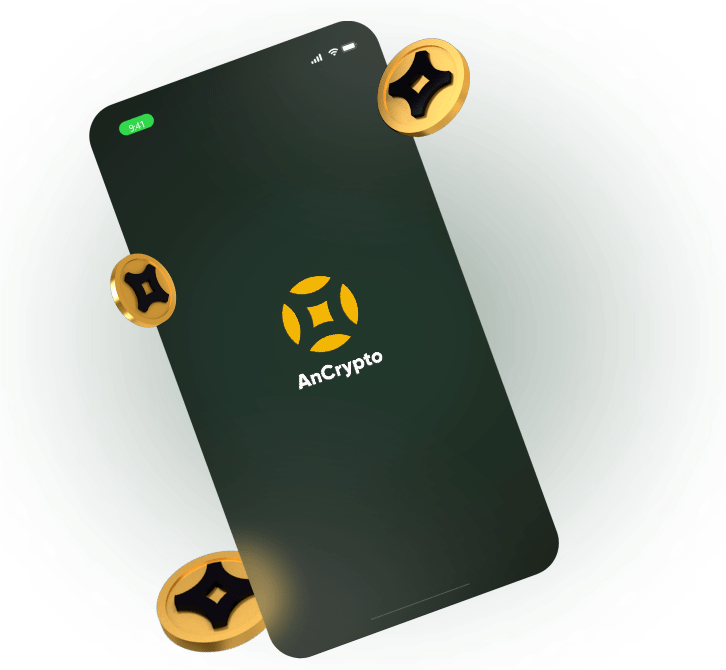 Frequently Asked Question's
1. What Can Nfts Be Used For?
NFts can be used for representing an array of digital assets like art, music, video games, collectibles, and more. You can buy, sell, and trade them just like physical assets, and blockchain verifies their ownership and authenticity.
2. Are Nfts A Good Investment?
NFTs can be a good investment, however, certain risks may be involved. The NFT's value depends on many factors such as its significance, rarity, and popularity. Research well before making an investment decision.
3. How do I know if an NFT is authentic?
NFTs are verified through the blockchain, which means that their ownership and authenticity can be easily tracked and verified. Before buying an NFT, make sure to do your research on the creator, and verify the NFT's authenticity through the blockchain.
4. Can I store multiple NFTs in my wallet?
Yes! You can store multiple NFTs in your wallet.
5. How do I sign up for an NFT Wallet?
Download the AnCrypto app, create an account, and start using your NFT wallet to store and share your NFT collection.
6. How To Transfer NFTs to my wallet?
To transfer NFTs to your wallet, follow these steps:
Go to the Collectibles section.
Tap 'Add'.
Select Coin.
Choose Collectible Type.
Enter the Contact Address.
Tap 'Add'.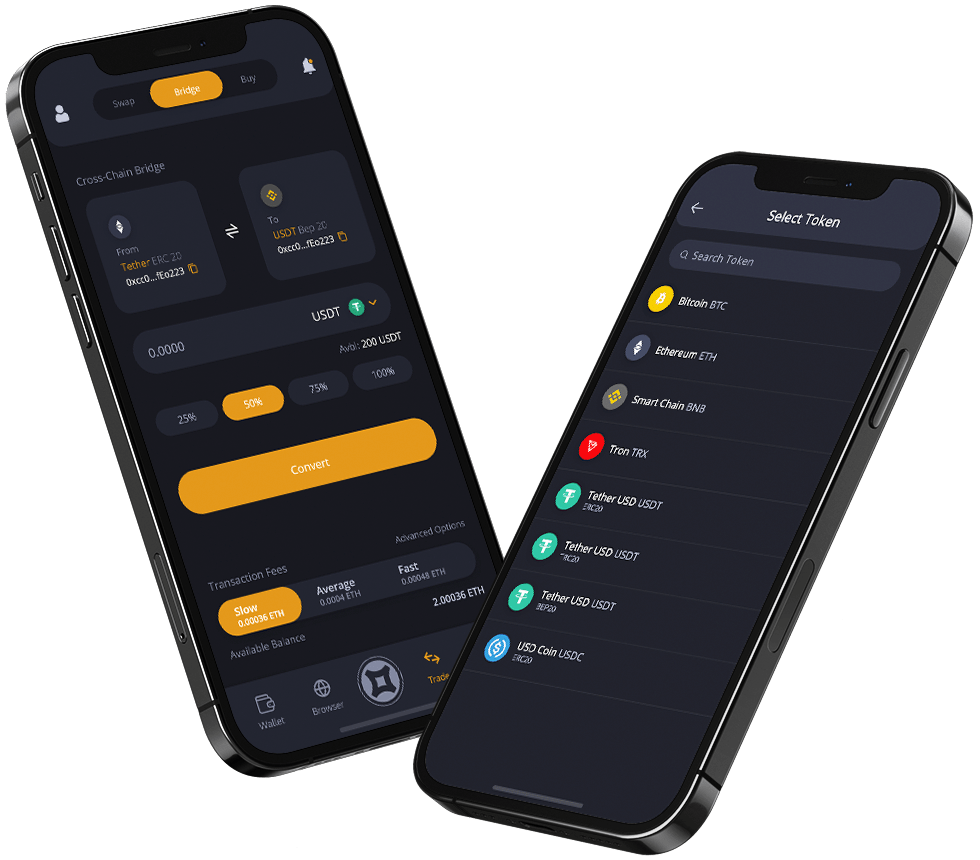 Download App Now!
Be one of the first to get app release notification. Please provide your email.