As AnCrypto wallet is designed and developed to work with a number of blockchains effectively. Thus, you can use and trade all kinds of cryptocurrencies and tokens on AnCrypto wallet, regardless of their blockchain. There are a lot of Dapps in the AnCrypto app that you can use to buy different types of tokens and cryptocurrencies. 
Steps to use DApps  #
Foremost, open the AnCrypto app on your device using your 4-digit security pin.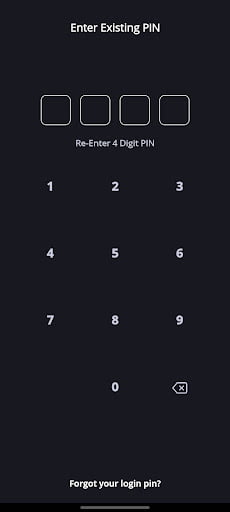 Once you land on the dashboard or the home screen of the app, select the

Browser

option appearing on the bottom of the screen.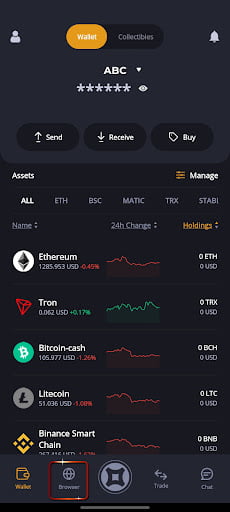 On the

Browser

screen, you'll see a number of

Popular DApps

that are already incorporated in the AnCrypto app.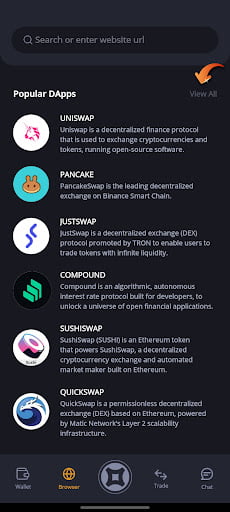 Note: Right now, the DApps browsers that you can use on the AnCrypto app are UNISWAP (Etherium), PANCAKE (Binance Smart Chain), JUSTWAP (TRON), COMPOUND (Etherium), SUSHIWAP (Etherium), QUICKSWAP (Polygon).  
Select the DApp browser that you want to open thus you will land on the DApp browser page of the respective blockchain. 

And select the tokens you want to swap.