Some transactions take a longer time to complete than the standard time. Sometimes, it may even feel like the transaction is stuck. There could be a number of technical reasons causing such issues like if you have run out of the native tokens required to pay the gas fees or you are selecting a too-low gas limit when the transaction traffic is high. Many other incidents like these can slow your transactions. 
Occasionally, the AnCrypto app can also have some software issues, which could result in a slow or stuck transaction. In such a case, you may have to delete and re-add your account and delete and reinstall the app as well. 
To delete your account, you need to follow the following steps: #
Open the AnCrypto app using your 4-digit security pin.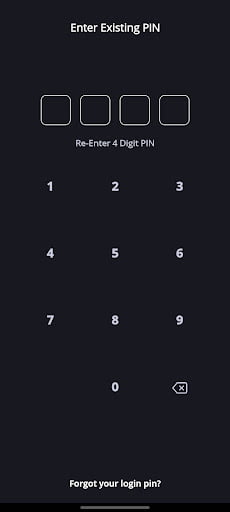 Open the

Account

tab by selecting the icon appearing on the top left corner of the app's home screen.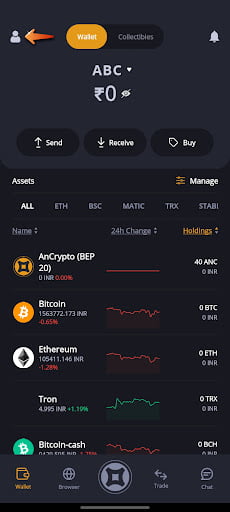 Select the

Manage wallets

option.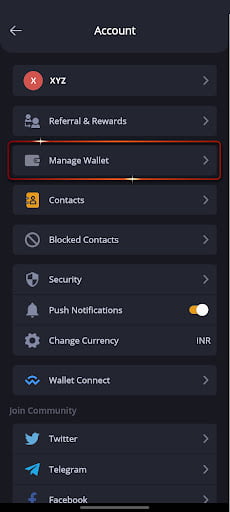 Now on the next page, tap the icon appearing next to the wallet you want to delete.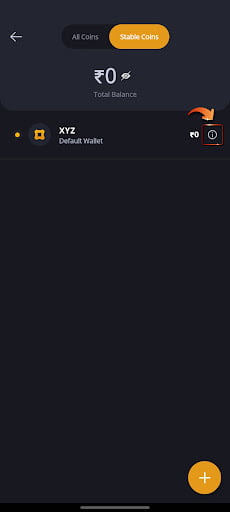 Thus, you'll land on the

Manage

page of the wallet. Here, you'll see the following four options. 
Name:

Here you can change the name of your account.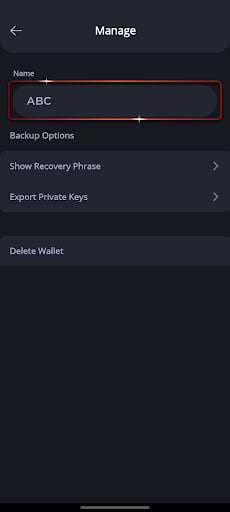 Backup options:

In this section, you'll see two more options:

Show Recovery Phase

and

Export Private Key.

You can retrieve your Recovery Phase, if you have lost them, using the

Show Recovery Phase

option. And you can get access to the Private keys of all your tokens using the

Export Private Key

option.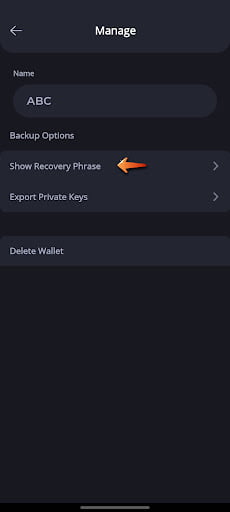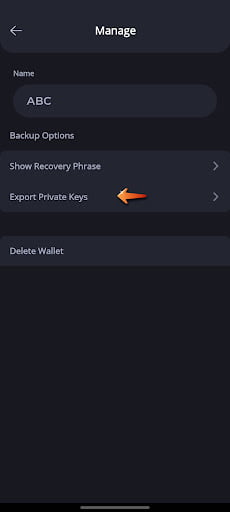 Delete Wallet

: Using this option, you can delete the wallet from the AnCrypto app.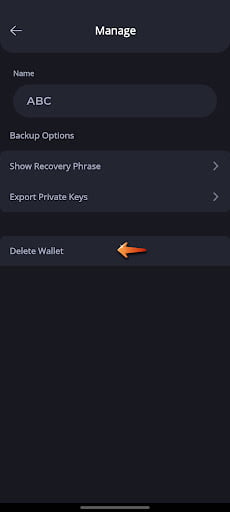 After selecting the option, you'll get a pop-up message. Select Yes for deleting the wallet.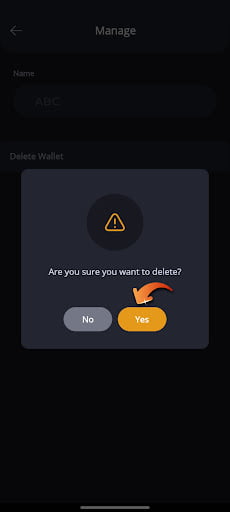 Once you delete your wallet, you have to import it back into the AnCrypto app using its Recovery Phase. 
Note: You can delete the Default wallet. These are the wallets created on the AnCrypto app. 
You can also delete and reinstall the app from your phone's app store.